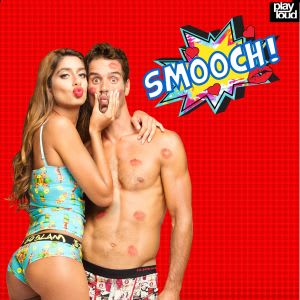 69SLAM is youthful and provocative.
Since the release of the first collection in 2004, 69 SLAM continues to evolve, bringing the same confident, whimsical and playful attitude to all its designs. It has evolved to be a truly international brand with stores in over 45 countries around the world, stocking high-quality, eco-friendly swimwear, active wear, surf wear, casual wear and more.
The store, now open opposite Rebel Sport, boast a huge range catering to men, women and kids - there really is something for everyone.
WHAT IS UNIQUE ABOUT 69 SLAM?
Bright, bold, unique prints - 69 SLAM is for those who aren't afraid to stand out from the crowd.
69 SLAM won't break the bank. The products are high-quality yet affordable.
Sizes range from XS to XXL - they believe that everyone should be able to find swimwear and casual wear that makes them feel and look their best.
Swimwear pieces are sold separately so you can choose a top and a bottom that matches YOUR body perfectly.
Eco-friendly products - including a bamboo range which is breathable and gentle on the skin.
Unique products ranging from boardies that change colour when they get wet, to SPF30+ rashies in a range of colours and styles.
The prints are repeated across our entire product range - so you can match your towel to your bikini, or perhaps you want to match your outfit with your husband for a special occasion.
69 SLAM have been known to collaborate with various designers and artists to create limited edition ranges. This results in a product that is constantly changing and kept fresh.
Pop in to 69 SLAM today to check out what all the fuss is about!