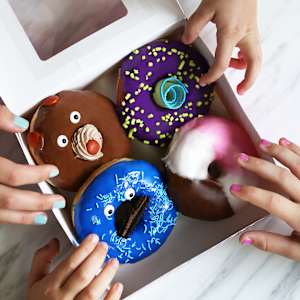 What's better than donuts? More Donuts!
Donut King have just released four awesome new Donuts to their range! Chocolate Bear and Bubblegum Monster are almost too cute to eat! Sour Grape is a sweet and sour sensation and Neapolitan is the old favourite that will bring back memories…'
Donut King is located near ANZ and around the corner from Coles.