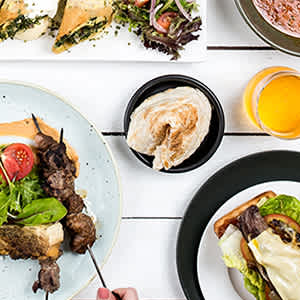 New Dining Guide OUT NOW!
Spring has sprung and we could not be happier! Now that the weather is warming up again we can look forward to seeing bursts of vibrant colour and fresh flavours all around Westfield Garden City.
Our Dining Guide is here to help you dive into the award-winning Town Square dining precinct, with all of the juiciest deals, insider tips and latest news from those in the know.
Town Square is open seven days a week with late-night restaurant trading, making it the perfect destination for those dreamy spring nights. With a huge range of cuisines for every taste, you'll find something to suit even your fussiest friends or family members.
CLICK HERE to download a PDF of the guide.
DINING OFFERS - CLICK HERE
EXCLUSIVE RETAILER RECIPES - Nutella Espresso martini by Corbett & Claude // Pot Brewed Chai by Perks Kitchen
KEEP IN THE LOOP - For all of the latest news and offers from Westfield Garden City, be sure to subscribe to our enewsletter and follow us on Facebook or Instagram