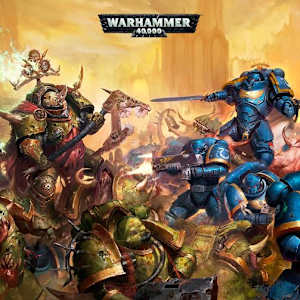 Warhammer
School Holiday Activities | Warhammer
–
| | | |
| --- | --- | --- |
| Day | Date | Time |
| Saturday | 31 Mar | – |
| Sunday | 1 Apr | – |
| Monday | 2 Apr | – |
| Tuesday | 3 Apr | – |
| Wednesday | 4 Apr | – |
| Thursday | 5 Apr | – |
| Friday | 6 Apr | – |
| Saturday | 7 Apr | – |
| Sunday | 8 Apr | – |
| Monday | 9 Apr | – |
| Tuesday | 10 Apr | – |
| Wednesday | 11 Apr | – |
| Thursday | 12 Apr | – |
| Friday | 13 Apr | – |
| Saturday | 14 Apr | – |
| Sunday | 15 Apr | – |
| Monday | 16 Apr | – |
Collect, Build, Paint and Play!
The Warhammer hobby is an exciting fusion of collecting, building, painting and playing games with highly detailed Citadel miniatures.
Try it for yourself these School Holidays at Warhammer Chermside. Every Day between 10.00am to 12.00pm Warhammer will be running Getting Started sessions aimed at showing you how enjoyable this hobby can be.
Everyone gets to play a game and paint their first miniature which is free to take home afterwards. Book yourself into the Getting Started Session by calling Warhammer Chermside on 3350 5896.